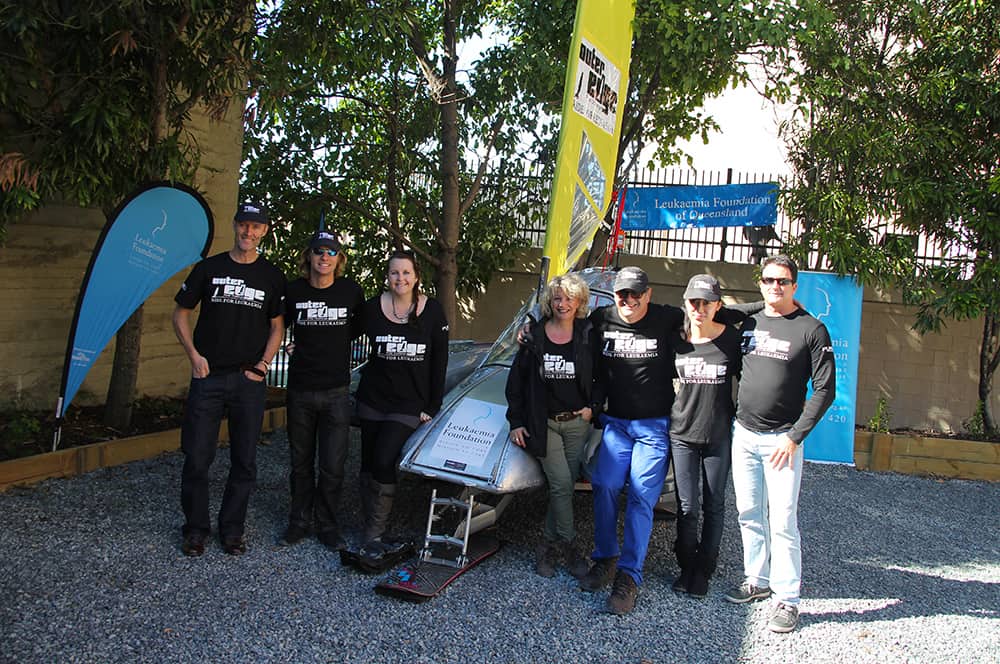 The brave Outer Edge Magazine team have a big adventure ahead of them - a world record attempt in Antarctica! Imagine travelling 4500 kilometres across Antarctica with no support other than your travelling companion. This is what Charles Werb and his fellow adventurers Kristan Fischer, Jonathan Moody and Dr Adrian McCallum plan to do in November 2014 for 
The Outer Edge Polar Challenge - Ride for Leukemia
.
The team will travel unsupported from the edge of the Antarctic polar plateau to the geographic South Pole, returning either directly or via the Pole of In-accessibility (a further 500km). The daring group will depart in their Snowsails and cover as much ground as they can each day. They will be completely on their own, carrying their own food, fuel and supplies to live off for up to 90 days.
Together, Charles and Kristan plan to tackle not one, but four challenges:
Prove that ice sailing and wind powered travel is a viable and environmentally friendly means of travel and transportation in Antarctica
Raise funds for the Leukemia Foundation
Break the current world ice sailing speed record
Break the current world record for distance travelled unassisted and wind powered in 24 hours in Antarctica
Charles is the owner and Managing Director of Adventure Publishing Pty Ltd and the designer of the Snowsail. He has been dreaming of an opportunity like this for years and is excited to have the chance to make it a reality with the support of his clients, friends and family.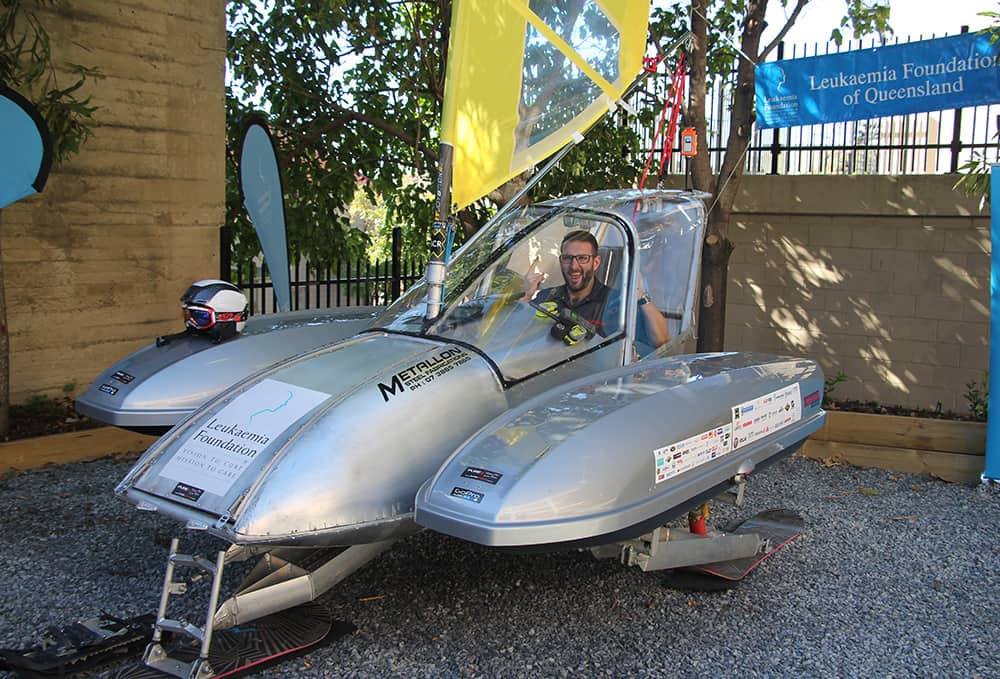 The expedition leader, Kristan, is an adventure guru who spent 6 years globetrotting in search of unusual and crazy experiences. It's safe to say he found them. A couple of his adventures include riding a soviet era motorcycle 2000km across a frozen river into the Siberian Arctic, riding (and pushing) a Tuk Tuk 2700km over the Peruvian Andes, and travelling 3000km down the Ho Chi Minh trail on a cheap Chinese postie bike.
Dr Adrian McCallum, a Lectuer in science and engineering at the Sunshine Coast University, will also be joining the expedition and is no stranger to remote locations. He is the leader and manager of a number of projects in remote regions of the world including the Arctic, Himalayas and Antarctica.
Footage of the incredible adventure will be caught by Jonathan Moody who is another extreme adventurer and the resident documentary Producer and Director. A man of mant talents, he will also be the expeditions medical team member for the trip.
If you would like to find out more about the challenge or how to raise funds for the Leukemia foundation you can visit The 
Outer Edge Polar Challenge website
. Charles and Kristan will also be keeping it updated with their progress as they prepare themselves and take off on their journey.