Getting on your bike is so much more than a mode of transport.
It's a lifestyle. It's choosing to see the world from the best seat in the house. It's also taking control of your health and well being.
If you already ride, you already know this - if you don't, here's a few facts and stats to get you inspired to take a ride!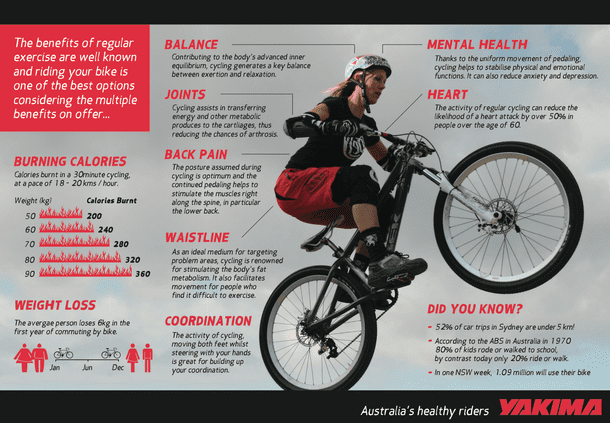 (copy code below):